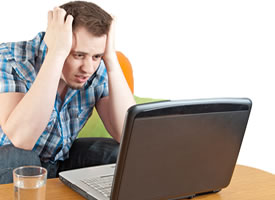 The previous year witnessed a large number of changes in the world of website design and development trying to make it more responsive and stressing the importance of customer satisfaction. The year 2015 has been witnessing an unbelievable change in the way companies are operating towards providing website design and development services to their clients to help them achieve the online target that they aim to endow.
Designing and developing an excellent website is a tedious task. Once you develop a website that has all the qualities that the modern trend demands what if it keeps your visitor waiting to catch a glimpse of what you have got there. Don't depress them, seek assistance from an efficient Colorado Web Development company like ours and give your visitors the satisfaction they deserve.
The factors that we consider while dealing with the website speed:
Larger pages: Of course it is a good practice to include a large number of images, videos and texts in your page to impress the customers who visit your website so that ultimately they go ahead and click on the button that takes them to the landing page where they willingly convert into active customers or even refer you to a friend. But will they wish to stay back for a little longer if your website is taking too long to load with a page stuffed in with a lot of information. Larger pages take too long to load and who has the patience to waste another second, so they will turn on to the next website in the array.
There are a large number of compression techniques that will get the page lesser space and time to load.
What is it with your hosting plan: There are a large number of website hosting companies that compromise on the quality while they try to provide the service at cheaper prices. These kind of low quality hosting plans can bring a negative impact on your website. Check the host's reputation for customer reviews before hiring them.
Review the elements on your site:Stylesheets, scripts, and flash are the new cool of a website design but do you know what happens off the screen? There are multiple functionalities that bug up the entire system slowing down the website speed. You can replace the images using CSS or even fuse in the stylesheets and your website won't even experience any kind of drag in the speed.
Browser Caching: How can you forget to plugin the most important tool while developing a website. The browser caching will get the essential components stored on the visitor's hard drive so it takes a lesser time while the website loads the next time.
If you already own a website just give it a thought and examine how well it performs. It will be worth investing if you find it lacks the thick thing to get in what your customers are expecting of you. Get help from an expert and fix it today.