We offer affordable Colorado Web Design and online solutions for all types of business!
You do not have to spend all of your hard earned money on a website. We have great solutions that are realistic and affordable BishopWebWorks is an affordable web design company that offers affordable web design services for all kinds of businesses. No business is too small or too large and no project is too easy or too complicated!
In addition to our affordable web design, we provide a complete package of other services including website development, mobile apps, custom programming, E-commerce, website maintanance, SEO, web hosting, domain name registration and more.
For a free quote for any website design needs click here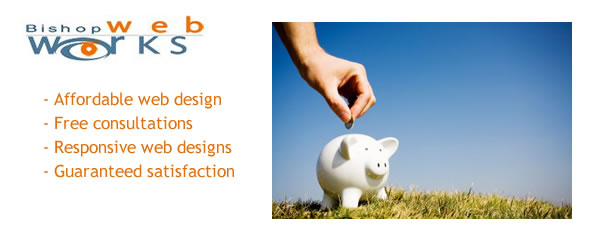 Another reason we are affordable is that we only build responsive websites. A responsive site looks good on all devices. This saves you from building a separate mobile site.
Lastly we are affordable because we are honest. This might sound strange but we give you honest advice on what you need. Many times your site might just need a few minor tweaks rather than a complete overhaul. Let us take a look and we can make an informed decision which might just save you a lot of money.