Promote your business on Facebook!
Social networking sites are one of the most effective platforms for your business. Almost all sites need a Facebook business page. We can help build and design your Facebook business page.
Get ready to harness the power of the world's largest social networking site. We will set up your business profile. When you create a Facebook business profile, it will increase your online presence exponentially and will help you drive traffic.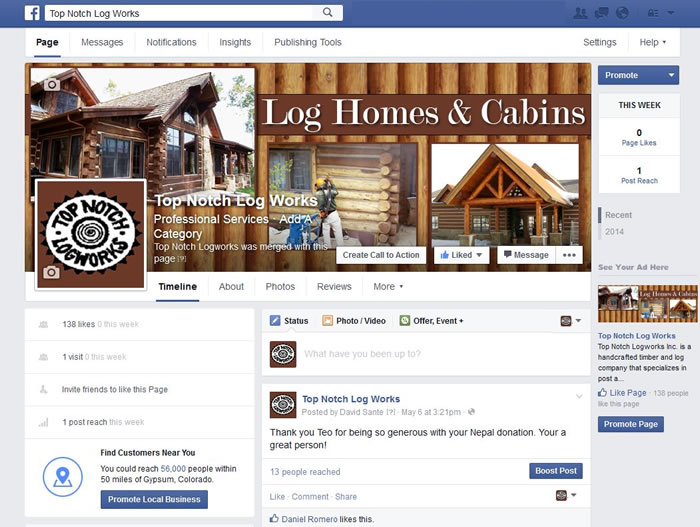 By helping to build this Facebook page for our client Top Notch Logworks we have enhanced their visibility as well as their SEO rankings!
If you have questions please call 970-376-6631