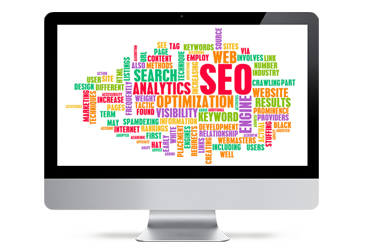 How did you find this site? ….Most likely a search engine!
How do you get to the top of rankings? …. try our Colorado Search Engine Optimization.
If you want to get more search engine leads you need to rank in the top 10 in results. If you are not on the 1st page of Google than you are missing out on business. We believe Search Engine Optimization (SEO) is the #1 way to spend your marketing dollars. The search engines constantly change their ranking criteria so you need to be aware of all the factors that can affect your website. This is not a part time job and we recommend a professional. We take this work seriously, with dedicated SEO consultants who work hard for results.
Successful "Search Engine Optimization" is built on many factors. The first step is to figure out what keywords best describe your business. Once you figure out your keywords we can come up with a specific plan. We will build our SEO plan around those keyword goals.
Our SEO plan is ideal for websites looking to improve their rankings as well as site traffic. Generally if you improve rankings you improve site traffic. Once underway we are able to track the campaigns success through Google analytics and see where we are ranking well and where we are doing poorly.
Throughout the SEO campaign we will work with you to improve rankings as well as add new keywords. With higher ranking keywords …usually the amount of traffic to your website will generate more leads. Our plans generally last 3 months to a year.

What's included with your SEO plan from BishopWebWorks
Keyword Research that helps identify the best keywords for your business.
TITLE tags that contain keywords and key phrases
Optimize the site for the "keywords" or "search queries"
Initial website ranking report, through Google Analytics, to find current rankings
Create the meta content – title, keywords and description.
Add HEADER tags with strategic key phrases
Find trouble areas and pages in the current website.
Create a mobile friendly version of your site. Mobile friendly sites are required by Google
Use Google webmaster tools to verify clean code and that the site is built correctly.
Creation of robots.txt
Creation of an xml site map.
Discuss a social media campaign… whats right for you?
Implement Social Media – Facebook, Instagram, Pinterest, and Twitter.
Correct page names and site hierarchy
Optimize the internal link structure
Reciprocal Linking to increase the site's popularity
Tweak website to enhance positions based on the initial results and feedback
We offer unlimited email and phone support to answers to your SEO questions
View and monitor live statistics from Google Analytics
Offer monthly ranking reports
We look forward to helping you with Search Engine Optimization. Please contact us to learn more and figure out an SEO plan that will improve your rankings. If you do not want to call please fill out our quick SEO quote form.