This rise of digital marketing has also created arguments about the best digital marketing strategy. There are a lot of options for digital marketing, whether it is a paid search, blogging or posting on social media. One medium that is gaining in popularity is the podcast. It could be one of the best vehicles for content marketing today.
A podcast is basically a digital medium consisting of a series of audio, video, and digital radio content delivered through a web syndication or streamed through computers or mobile devices. This is typically much briefer than audio books. With a podcast you can search for a wide variety of topics which includes (but is not limited to) music, politics, news, self-improvement and the instruction. Unlike on radio where you only get to listen to what's being streamed at the moment, in podcasts you can listen whenever and wherever you want at your own convenience.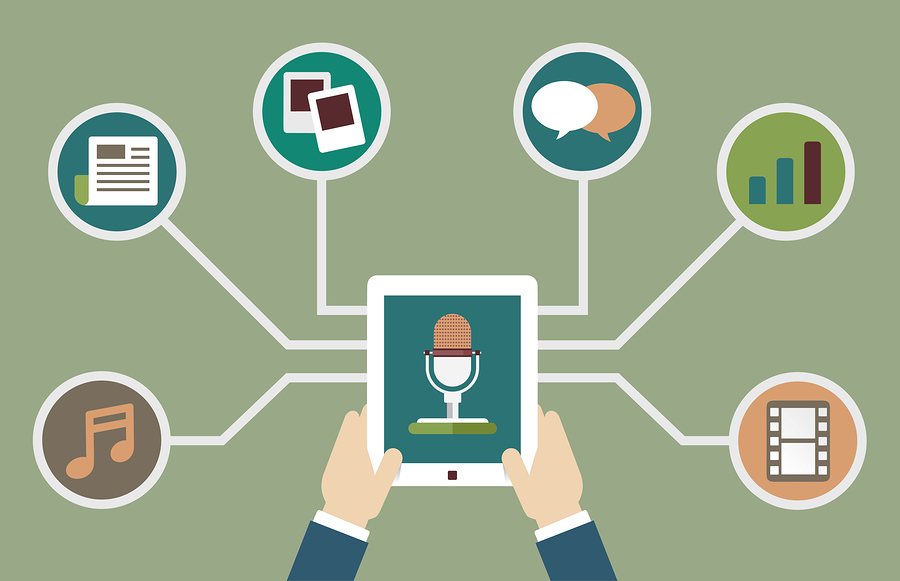 Podcasts are really simple to use making it an easily consumable format. It doesn't need a person's full attention just like in videos or text-based contents.
Connections with your audience can be more intimate
While millions of brands and business are competing for audience attention, the tradition old-fashioned way of content marketing may not work currently for your business. You have to think of a way to be different among your competitors so that you can draw more attention. Podcasts allow you to talk to your audience directly, thus making a deeper connection and on a more personal level.
Benefit with unlimited possibilities
You might be thinking that podcasts are only a one-way communication with the audience. Well, actually you're wrong. You can do many things with podcasts other than introducing your company and promoting your products and services. You can share your thoughts with your audience regarding relevant matters that might interest them, review products and services, and even interview experts as a part of your podcast "show."