If you already devoted some time creating blogs, managing a social media account, and even reading a few articles from different websites, you'll probably conclude that people don't really spend that much time reading content online. There are many considerations including the fact that reading on a screen is more difficult and eye straining than reading print. Another factor is that many websites are full of distractions like ads and annoying pop-ups.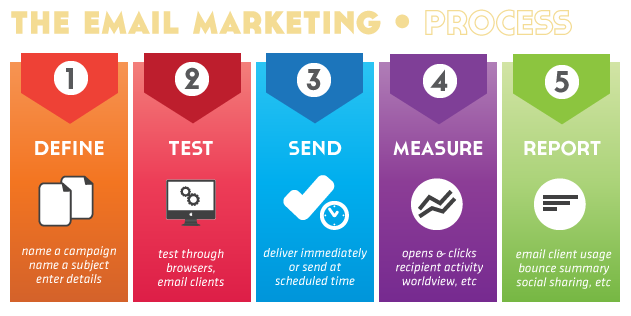 If you own a business and you want to start communication with your clients through email, you may have a little edge because emails are less visually chaotic. However, in order to get the reader's full attention, you still need to compete with thousands of other emails.
Below are three simple tips to help you produce better email content:
Spend time formulating a compelling subject line, just as you would carefully arrange the headline for a sales page or the title of a blog post.
Make sure the frequency of the emails is correct. For most businesses, a daily email is too much. If you send out an email to your subscribers on a daily basis, chances are your readers will feel negatively overwhelmed and worse, they might quickly hit the unsubscribe button. On the other hand, sending out an email once in three months is too infrequent. You will make people forget who you are and they may junk your email or even mark it as spam, because they have already forgotten they have signed up for your newsletters.
Always make content that is worth reading. Every time you create content, ask yourself whether it is the kind of email that you would like to open and actually read. One great way to come up with content is to consider the questions or problems that your subscribers are having and come up with solutions.
If you keep these tips in mind you will not only have better email content but will have more people reading your email content as well.