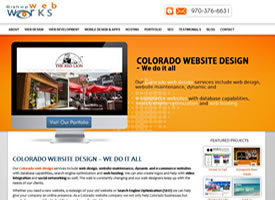 We just finished our new site website redesign for BishopWebWorks and forgot just how much work it is to get a site looking and acting they way you want it. Oh well … just some more tweaks and it should be close!
Please let us know if we can help you with a new website redesign for your site. We would love to help your business attract more customer or make your concept become a reality.
Please give us a call or email.