Everywhere I go, I see phones and mobile devices. I think we can all agree that phones are very common in our everyday lives. A recent study by mobileinsurance.com has revealed that the average person spends over 90 mins a day on their phone. This proves that mobile web design and functionality is more important than ever. Think about the average person that spends over 23 days a year on the phone and 3.9 years of their life staring at a phone screen.
When I look around, I see people glued to their phones – in bathrooms, in airports, at restaurants …everywhere. Most people barely even look up. So what are people doing on their phones? Are they reading articles, browsing reviews on Yelp, checking out Facebook, Twitter or Instagram or looking for the next thing to buy? You guessed it! They are doing all of these things.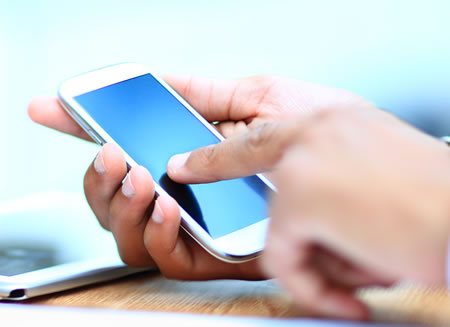 So why is this important as a business. Pretty easy you need to harness and adapt your marketing approach for all of these mobile users. Mobile web design should be a key compononent of your web marketing strategy. A few more mobile stats that might impress you even more. 92% of mobile searchers purchase within one day. 50% of local mobile searches lead to a store visit or a phone call within one day. 70% of local searches lead to a website visit within one hour.
These statistics drive home the importance home getting your mobile site. If you need help with mobile optimization, responsive websites or local SEO we are here to help and can help you get a portion of all those mobile users!