Vail Real Estate: Jane Hand

A few details
Jane Hand, a realtor in Vail, Colorado wanted a dynamic website to showcase her property listings. with her website she can add "Featured Listings" as well as add information on each Townhome Association she is initmately knowledgeable about.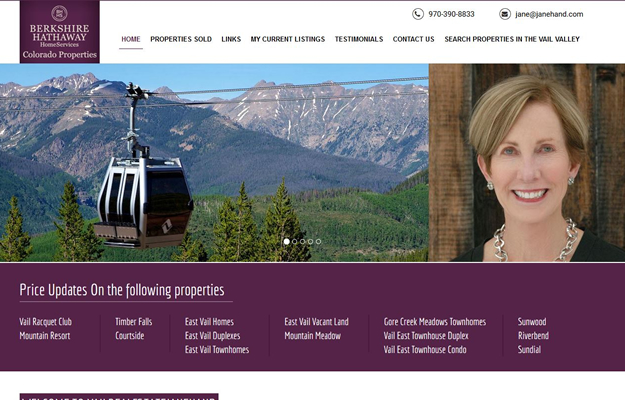 1
What they said
When I decided to have a web site created, I interviewed numerous web designers and Dave Bishop was the only designer who was prompt, followed through and listened to my needs. Dave is very creative and detailed when designing web sites. I have had a business relationship with Dave for three years and whenever I want something changed on my website, it is done immediately. Whenever I call Dave or communicate with him by e-mail, he calls or answers my question promptly. I highly recommend Dave as your web site designer
Other websites for Real Estate
© 2018 All rights reserved. BishopWebWorks, Inc.
P.O. Box 1574 - Edwards, CO 81632
970-376-6631
dave@bishopwebworks.com