Playright Supersleeve

A few details
Arm position can be trained with the consistent use of the patented playright supersleeve. The Playright supersleevetm is made of compression fabric that can be worn during the entire coaching session, in practice, drills and or game situations, with individual athletes or complete teams. playright supersleevetm never has to be removed during practice or game situations. playright supersleevetm is designed to be comfortable, lightweight,washable and simple to use without extensive instruction. playright supersleevetm trains athletes to develop muscle memory for the perfect 90 degree elbow and arm position with a real-time, positional feedback that promotes technical fundamentals and improved performance in dozens of sports.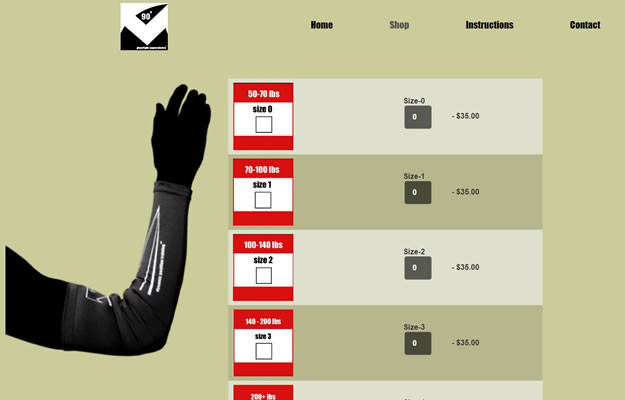 2
Other websites for Retail / Ecommerce
© 2018 All rights reserved. BishopWebWorks, Inc.
P.O. Box 1574 - Edwards, CO 81632
970-376-6631
dave@bishopwebworks.com