Denver Hot Homes

A few details
Denver Hot Homes is an active real estate company in Denver Colorado. When we first took over the job there was no Search Engine Exposure and we corrected that problem and got the site to rank high in Google. The result has been increased home sales. the admin is in PHP and captures all leads and makes it possible for the admin to add hmes in xml Flash.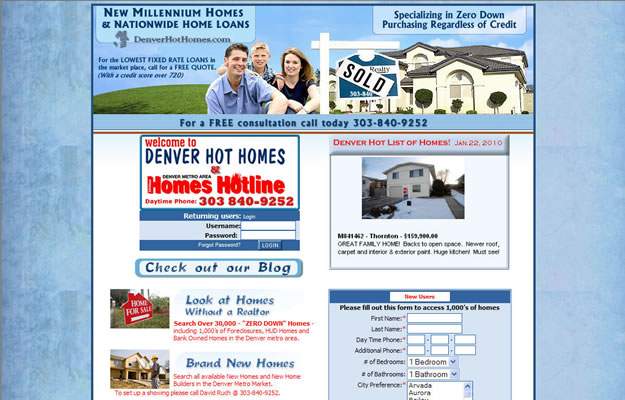 Other websites for Real Estate
© 2018 All rights reserved. BishopWebWorks, Inc.
P.O. Box 1574 - Edwards, CO 81632
970-376-6631
dave@bishopwebworks.com