Causey & Howard

A few details
We redesigned this professional lawyer website for the Causey and Howard law firm. Part of the reason for the redesign was the client wanted to updated the website by themselves. So we built them a responsive website on the Wordpress platform. The client alos wanted to accept payment directly on the website so we integrated that in as well. We also handle the SEO work for this company who has received significantly more calls after they started SEO.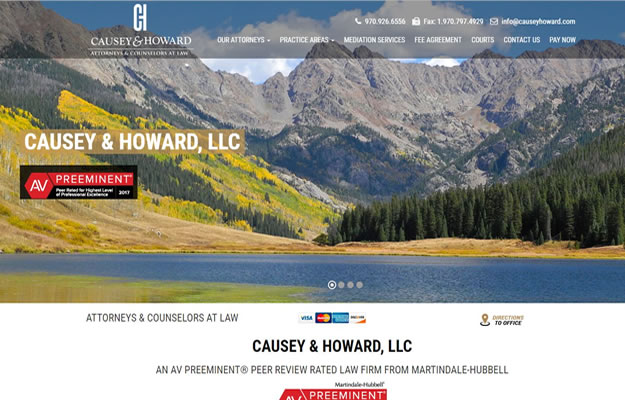 What they said
Just wanted to drop you a line and let you know how extremely satisfied I have been with your service, turn-around time, website design/construction, and technical support. I am someone who firmly believes in the power of the internet; therefore, I needed someone to understand my needs and design a nice, professional and informative site. You have exceeded my expectations. My clients, family members and friends have all given praise over the design and construction of my website. I look forward to working with Bishop Web Works in the future; and, perhaps even catching some fish in the process!
Other websites for Professional Services
© 2018 All rights reserved. BishopWebWorks, Inc.
P.O. Box 1574 - Edwards, CO 81632
970-376-6631
dave@bishopwebworks.com