Alliance Record Services

A few details
Alliance Record Services is a secure, cost effective and professionally managed warehouse and records business that manages records so that businesses can move ahead. Their website reflects the professionalism of Alliance Record Services and highlights their warehouse in Gypusm, Colorado.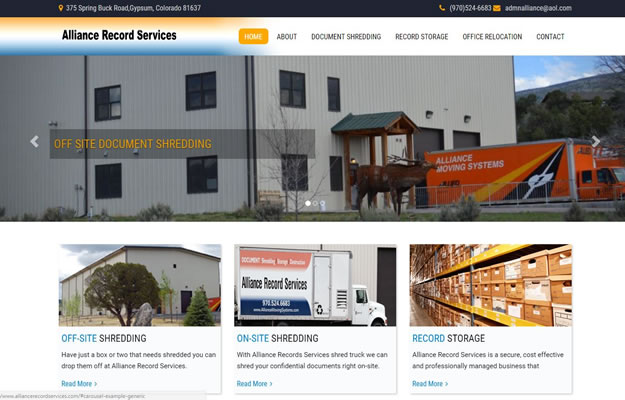 Other websites for Professional Services
© 2018 All rights reserved. BishopWebWorks, Inc.
P.O. Box 1574 - Edwards, CO 81632
970-376-6631
dave@bishopwebworks.com