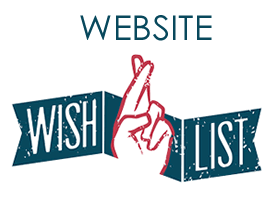 Your business website wishlist for 2015. What does your website need to make 2015 your best year ever? One way for a prosperous new year is to update your website. Here are a few great ideas to get your site looking and working great for the new year.
Responsive Website Design
Responsive web design lets your site automatically adjust for viewing on desktops, tablets and smartphones. Since many people use mobile devices now, responsive design has quickly moved from a luxury item to a necessity. BishopWebWorks will plan your mobile layout first and then develop it as a desktop site secondly. You need to ba able to have vision for what your site will look like on a 3 inch screen compared to a larger 24 inch desktop monitor.
Stunning imagery
Image sliders can offer some great imagery. If you do not have images for your business there are many stock photo companies where you can purchase great images for a modest cost.
Content is king
Content for SEO rankings is still a critical aspect of Google Rankings. Make sure you have enough content and text to describe what your business offers. However do not just add content just to "stuff" the page. Good relevant content will help your customers know what you do.
Vertical Scrolling
Customers are used to vertical scrolling now. You do not have to have all of the sites content on the top 3rd of the page. On a mobile phone, there really isn't a home page section and there's certainly no reason to cram content to be seen …since users will just scroll down the page.
Social Media
Companies should work on their consistency of posting to "Social Media" sites. We recommend posting at least 2 times a month. It is better to consistently post on 1 social media platform like Facebook than trying to post on a bunch of social media avenues.
If you follow these 5 simple guidelines you should have the best year yet for you company and website!