Vail Catering Concepts

A few details
An html website with a touch of Flash. The client wanted to show of his culinary skill and have up to date menus for potential clients to view. BishopWebWorks, Inc. has also worked on the the SEO on this to improve rankings and business.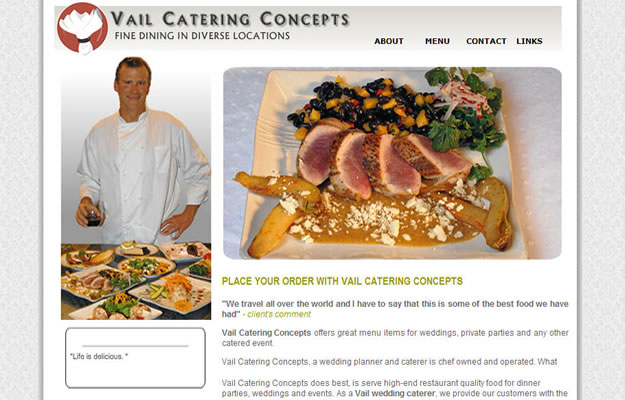 1
Other websites for Professional Services
© 2018 All rights reserved. BishopWebWorks, Inc.
P.O. Box 1574 - Edwards, CO 81632
970-376-6631
dave@bishopwebworks.com