Storage Vail

A few details
Storage Vail is a self storage website that helps promote AAA self Storage in Avon, Colorado. The client came to BishopWebWorks, Inc. and wanted a new site and a full SEO (Search Engine Optimization) campaign. We have successfully got Storage Vail as the top rankings( #1 in Google)for self storage and storage in Vail. This has helped the client rent his storage units and helped with his advertising costs and increase rental occupancy at the same time.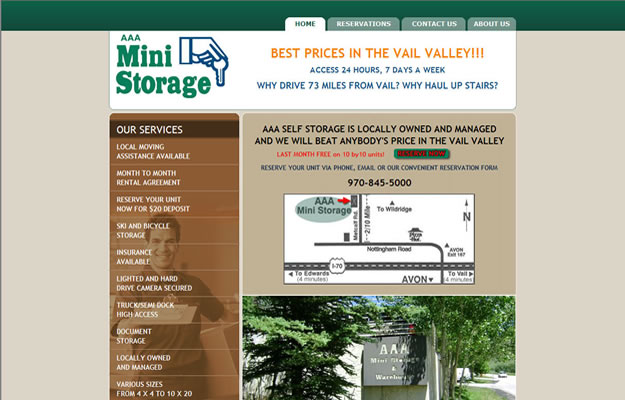 1
Other websites for Professional Services
© 2018 All rights reserved. BishopWebWorks, Inc.
P.O. Box 1574 - Edwards, CO 81632
970-376-6631
dave@bishopwebworks.com