Edwards Village Center Assoc.

A few details
The Edwards Village Center Owners Association needed a site to display Governing Documents, Budget and Insurance information in accordance with a new federal law. Most documents are sent to BishopWebWorks, Inc. as a pDF and thne uploaded as a PDF for easy reading and printing.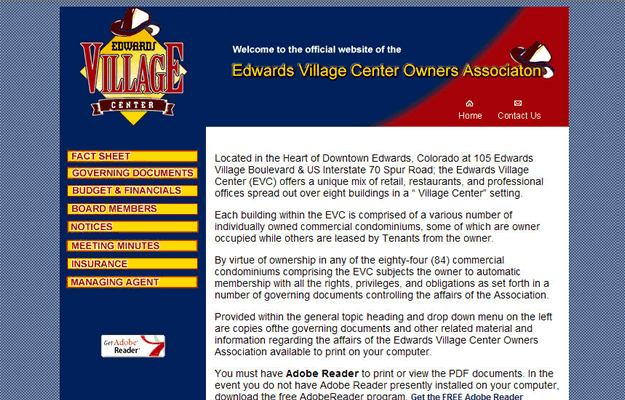 Other websites for Real Estate
© 2018 All rights reserved. BishopWebWorks, Inc.
P.O. Box 1574 - Edwards, CO 81632
970-376-6631
dave@bishopwebworks.com