Business Briefs

A few details
A local Vail Colorado business paper built in Wordpress so that the client can add current newsletter issues in a PDF format. BishopWebWorks taught the client had to use the content management system so that the client could be self sufficient.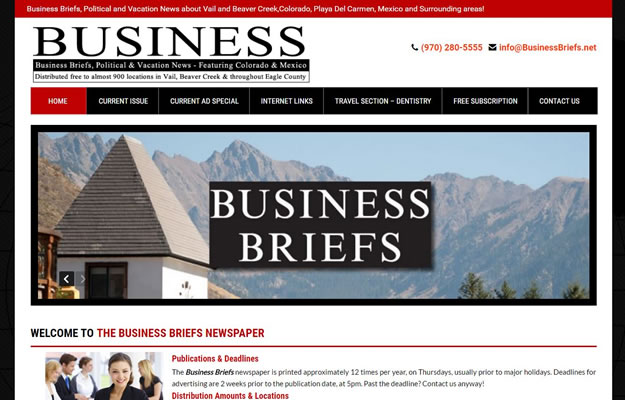 1
Other websites for Professional Services
© 2018 All rights reserved. BishopWebWorks, Inc.
P.O. Box 1574 - Edwards, CO 81632
970-376-6631
dave@bishopwebworks.com